Promos
Monthly Promotion:
Make Sure To Enroll In Our Monthly Promotions To Earn Points Based On Your Purchases And Redeem FREE Merchandise!
MVP Customers
Sign up for one of our two MVP Promotions! Our Trip Promotion features a weeklong all-inclusive vacation every two years. The next trip will take place in 2024 and we're returning to Aruba.
Our MVP Online Rewards Points Promotion gives you points based on your purchases to redeem for FREE merchandise. Become an MVP today!
MVP Customer Trip Promotion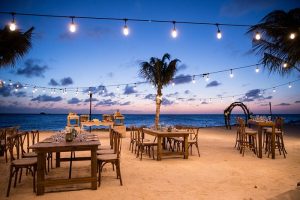 To thank our customers for their loyalty, we take them on a week-long luxurious vacation every two years. Past trips have included: An Eastern Caribbean Cruise, a Western Caribbean Cruise, an Alaskan Cruise, Cancun, Las Vegas, Aruba, and Grand Cayman.  The next trip is in February 2024 and we will be returning to the Renaissance Marina Hotel in Aruba. Suggestions are welcome for our trip in 2026.
Here's How it Works:
Trips are valued at $8,000 – $9,000 per couple.
Earn two trip points for each $100 of purchases from Nicklas Supply during the promotional period (excluding direct or negotiated).
Earn one trip point for each $100 of direct or negotiated purchases from Nicklas Supply.
Pay attention to the monthly MVP Point Builder as you can receive double points for purchasing products from our featured vendors.
Trip Rules:
Participants must earn a minimum of 500 points to qualify.
Any unearned portions of the trip may be purchased at Nicklas Supply's cost, subject to availability.
All accounts must be current in accordance with our regular terms.
We would love the pleasure of your company, therefore all trip participants must be principal owners or company employees.
We reserve the right to change the destination, departure dates, and costs due to conditions out of our control.
The trip activities are designed with adults in mind—no one under 21, please.
Related companies may combine trip points.
Trips are based on double occupancy. Any person occupying a room as a single will be charged a supplement.
Limit: Four persons per account.
Each trip participant must have an up-to-date passport for trips out of the US.
Each winner is solely responsible for reporting and paying any and all applicable taxes related to the prize(s) and paying any expenses associated with any prize which are not specifically provided for in the official rules.
How to Sign Up:
If you are not currently enrolled in our MVP Trip Promotion and would like to be, please fill out the following form.